Where Can You Find the Best Standard Deck Solitaire Card Games Nowadays?
Standard deck card games may seem 'old school' to millennials, but not to those people who truly find the joy, excitement, and adventure of playing solitaire games. However, it appears that these kinds of classic games gradually became unavailable. Even so, don't fret! You can still play the best standard deck card games. You can find them mostly in application stores and online!
It's been centuries since solitaire games were invented, but why are still a lot of people who are interested in playing these card games up to now? Well, I would say that one reason is the educational benefit they can provide to all sorts of people. This is why solitaire card games are still what's inside the hearts of numerous individuals.
The greatest solitaire games, such as the iconic Microsoft Solitaire series, could be played pretty much forever. While plenty of features have changed since the PC era, and this iconic card game is now accessible as a Solitaire application for iOS and Android systems, the gameplay for solitaire standard decks of cards has remained mostly the same - they are still entertaining and addicting!
If you wish to play solitaire games but can't find somebody to play with, these solitaire card games could be exactly what you need. Each game may be played just like the iconic versions. Without further ado, here I would present to you the best solitaire games you can find online.
TriPeaks and Clock Solitaire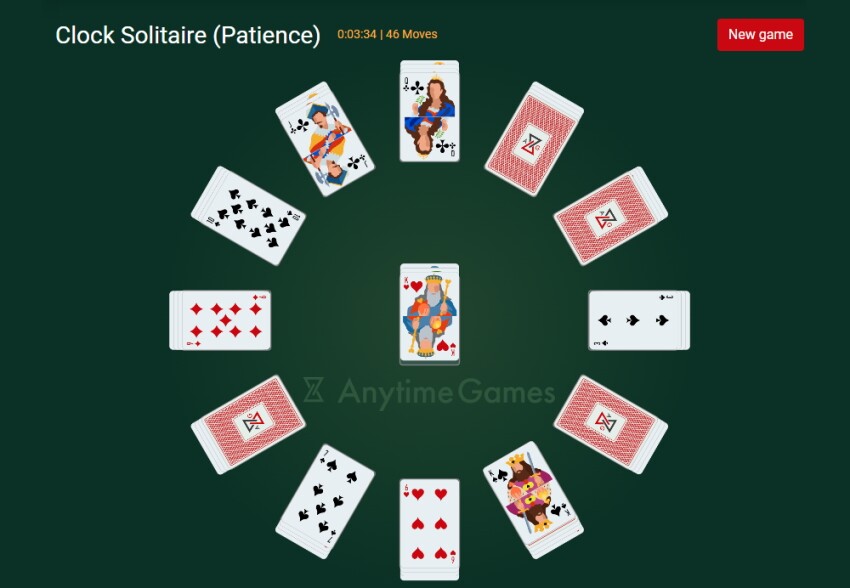 Your game space in Anytime Games' TriPeaks Solitaire online comprises three major peak piles, a stock collection from which to draw, and a discard pile that begins unoccupied. Each peak consists of 4 rows of cards, the lower row facing up and the upper rows facing down. To triumph, you must transfer all three peaks' cards into the discard pile. You can only play cards into the discard that are face up or exposed.
Unless no other cards are covering or bordering a card, it is said to be 'open.' TriPeaks Solitaire begins with the entire lower row open, and when you move cards from the peaks, you'll reveal more cards that you could flip and place into the discard.
You pick a stock card and flip it over to the discard pile if there are no cards left in the peaks that you can shift to the discard pile. When you've transferred all of the cards from all 3 peaks into the garbage, you've conquered TriPeaks Solitaire; any extra stock won't count.
However, this isn't the only addictive solitaire game that the Anytime Games website offers. You can also play Clock Solitaire! But then, what would be the rules in this patience-testing and addictive card game? Firstly, a standard deck of cards has been divided into 13 piles and placed out like a clock face by the guest automated card dealer.
The computerized dealer, on the other side, has placed the thirteenth pile exactly in the center, where the clock hands should normally be. They've removed them because they want the user to be free of all time restraints, allowing them to enjoy the game more completely.
For various grounds, the central pile is referred to as the king pile. Position the cards in the clock places that correspond to the numbers on the cards. The jack, for instance, would go into the 11 o'clock pile, the ace into the 1 o'clock pile, the nine into the 9 o'clock pile, the four into the 4 o'clock pile, and so forth.
The kings, in actuality, would be placed in the king pile. If you get all of the cards face-up in the correct pile, you've triumphed. On the contrary, if all 4 kings are face-up prior to that, you lose. Indeed, this is a challenging solitaire game that will both test and enhance your patience!
Microsoft Solitaire Collection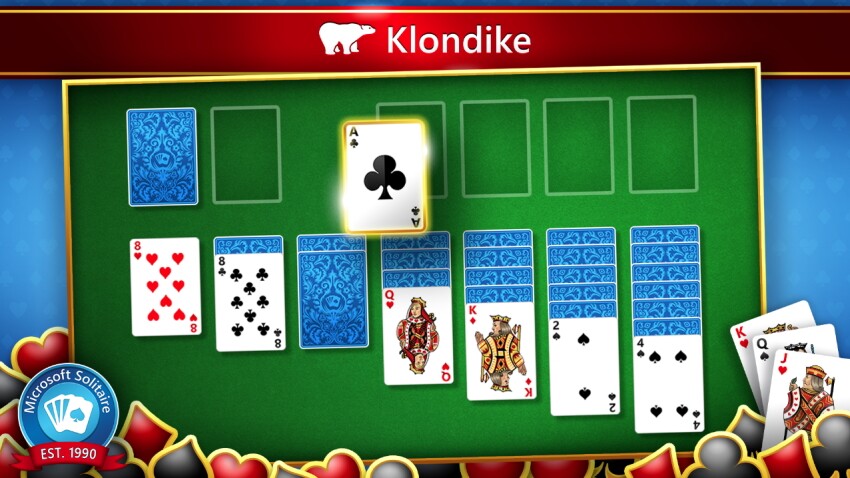 You don't have a stable internet connection? Fret not! All you have to do is download this small-file-size game and you can already play it offline! Microsoft's classic rendition of solitaire, a proven-and-tested past-time game in earlier iterations of the software, is indeed recognizable to long-time Windows aficionados.
With its solitaire games, the corporation has gone a long way since then. It includes well-known varieties such as the traditional Klondike, FreeCell, Pyramid, Spider, and TriPeaks in its repertoire.
This edition of Klondike can be played entirely offline, with numerous standard deck types and 5 difficulty levels. If you wish to know and track your performance and submit statistics to the in-game scoreboards, that's the only time you'll need internet access.
Google Solitaire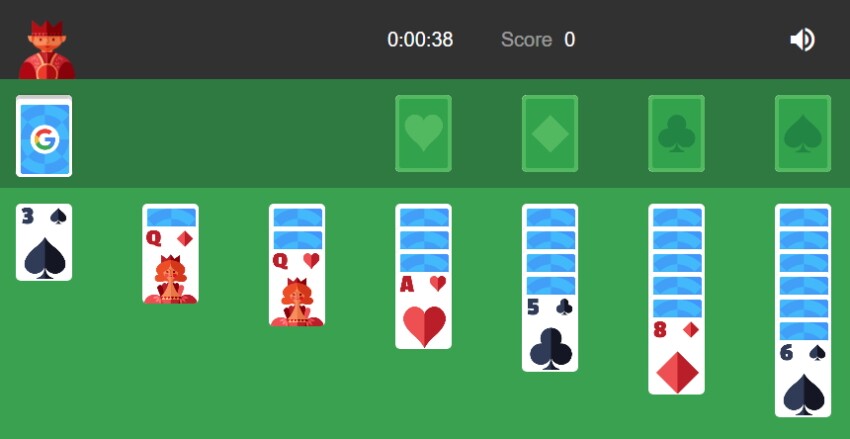 Are you a millennial or someone who belongs in the gen-z? Well, Google Solitaire might be a great option for you! Indeed, software developers will always pursue where players go. To contend with the plethora of Solitaire variants publicly available, Google has added its own Solitaire game to the scene, which is downloadable to every Google subscriber.
By putting solitaire into Google Search, you can play Google Solitaire immediately. Google's proprietary Solitaire game will appear above the numerous free online Solitaire games; all you have to do is hit Play to begin playing right away.
Whether you want a more easygoing experience or a highly challenging task, the game has an easy or difficult level. It includes music effects, game score and movement counts, and a gameplay clock as well.
World of Solitaire
We'll agree that the World of Solitaire gaming design is pretty retro, but don't let that discourage you—this amazing Solitaire experience offers the type of personalization that most free online Solitaire applications don't. This is truly the type of card game that will remain timeless!
There are over 125 distinct Solitaire modes to enjoy here, including an A-Z game list that includes classic Solitaire and Spider Solitaire, as well as highly unique varieties like Citadel and Yukon.
You could also register on the website to record your Solitaire game data and achievements, alter the card deck style and backdrop, toggle between languages, and activate or deactivate numerous animations and user interface modifications.
247 Solitaire
The gaming interface of 247 Solitaire is indeed best suited for smartphone users, although it is completely playable in your desktop window as well. It does have some of the most popular varieties such as Freecell and Klondike.
The cards are white and the deck is green; this Solitaire application isn't attempting to be much more than a basic, fast Solitaire game, so don't expect personalization. The gameplay is also what you'd expect, although the UI is specifically intended for handheld phones.
The goal of this gameplay is to complete the 4 foundations at the top with all of the cards. Every foundation space must have the same type and be arranged in ascending order, which is from Ace to King. To do so, arrange the cards in decreasing order on the board, which is King to Ace.
Be certain to switch colors in this tactical solitaire game. When you've sorted all of the cards into the foundations, you've won the card game. Truly, you can strengthen your mental health whilst experiencing amusement by engaging in card games like the 247 Solitaire.
You've Made it to the End!
There are a plethora of solitaire games you can download or play online, so it could be tough to know the best ones that will guarantee you a classic, entertaining, and nostalgic experience. But with the assistance of this list, I hope you will find the best solitaire game that will indeed make you joyful!